EMS service provider
HANZA Electronics Mönchengladbach, based in Mönchengladbach, Germany, is a leading EMS service provider that helps you optimize key value-added steps in the manufacturing of your electronic products and logistics, as well as offering customized solutions.
Let's work & build
something great together
Soon you can visit all our
factories live in our new Virtual Reality factory tour.
WHAT WE DO
Electronic Manufacturing Services
We offer the full scope of Electronic Manufacturing Services, starting with our on- site consultancy,
over design and development expertise, including optimize-design for price, -design to purchase and to -factory, the material management and purchasing, the full range of production technologies, testing, packaging and finally the shipping.
Service starts with you, with your wishes and needs. We are on site with you and listen to you. The aim is to understand your requirements
and the goal of our discussions is to define concrete services that are precisely tailored to your needs.
We then bring you into discussion with colleagues from the required functions and we create individual offers for you for the previously jointly defined services.
TECHNICAL SCOPE
Manufacturing perspective
During development, focus is often on the functionality of the assembly. HANZA Electronics Mönchengladbach optimizes material costs,
procurement and manufacturing efforts for you.
WHY US
Success since 1985
HANZA Electronics Mönchengladbach was founded in 1985 and has since then been a successful manufacturer of electronic systems for
machines and plants. Our technology strategy is based on modularity of the technologies used and the possibility to always use technology and process alternatives. This enables our customers to achieve the right balance between speed and economy at every point – depending on their requirements.
HANZA Electronics Mönchengladbach manufactures your electronics using the SMT process with constant assurance of process quality through automated 3D testing methods such as SPI and AOI.
Technology: modern. Concept: designed for flexibility.
By using jet printers, we can easily place the smallest components (fine pitch) on a PCB at the same time as large components (e.g. connectors). And that without a step stencil.
After the classic solder paste application, paste is individually redispensed so that all components are equipped with exactly the right amount of solder paste. This enables faster response and flexibility for you.
With state-of-the-art placement machines from ASM, we assemble a wide range of SMD and THR components from 01005 to BGA or QFN, for example, with high precision and flexibility. The quality of the placement process stands and falls with the quality of the solder paste application. Therefore, this process is checked inline by state-of-the-art SPI machines and thus always meets the highest quality requirements.
In times of advancing automation of PCB assembly, there are components that are not suitable for SMT design or technology but exist only in THT technology.
In order to still be able to use the technological and economic advantages of SMT technology and reflow soldering for as many of these components as possible, through-hole reflow technology (THR) was developed. We have been successfully using this technology for our customers for more than 15 years.
Beyers assembles in THT technology for you, lead-free and leaded, via solder wave and in hand soldering
HANZA Beyers GmbH manufactures using press-fit technology on request. Solder-free, we ensure reliable and durable connections on your assembly through a precise press-fit process.
HANZA Beyers GmbH protects your printed circuit boards on request by lacquering, selectively, in thick-film or thin-film processes.
Beyers will test your PCBs through the appropriate procedures. This way, you achieve the desired test coverage, and the functionality of your PCBs is ensured at all times.
Whether AOI, ICT, boundary scan, functional test, flying probe or X-ray test. Every test method has its limits in terms of test coverage and fault detection or diagnosis. Increasing miniaturization and the growing complexity of assemblies reinforce this trend. In order to achieve an optimum or maximum test depth, it therefore makes sense to combine test methods. To achieve greater test and fault coverage, the various test systems can be combined in a meaningful way.
We offer complete as well as partially assembled products where HANZA is responsible for testing, configuration and optimization of the entire production flow. The majority of the components are manufactured in our own factories and the remaining parts are sourced-in. Here, our customers benefit greatly from our global supplier network, constantly benchmarked by our sourcing department.
We have extensive experience of handling the entire supply chain, including warehousing, with deliveries directly to our customers' customers and markets.
We help you with the development of prototypes and facilitate a transition to serial production. Prototypes are configured for immediate volume production. We also offer simulations before prototype production, guaranteeing that details are viable.
Strong and diverse production portfolio
In our manufacturing portfolio you will find universal control modules with associated system components, equipped with powerful processors. Precision temperature control systems, multi-screen data acquisition, evaluation systems and electronic pressure controllers for pneumatic valves and system technology.
Highly qualified production techniques
Our production and testing techniques range from SMT manufacturing, AOI testing, THT assembly, selective and wave soldering, press-fit technology, X-ray inspection, flying probe, boundary scan, various coating processes to complete device assembly.
Global customers in a wide range of industries
Our customers are active in a wide range of industries, such as mechanical engineering, communications, energy and systems technology, building technology and charging technology. We look forward to being a reliable partner to our customers and helping them stay ahead in a competitive market.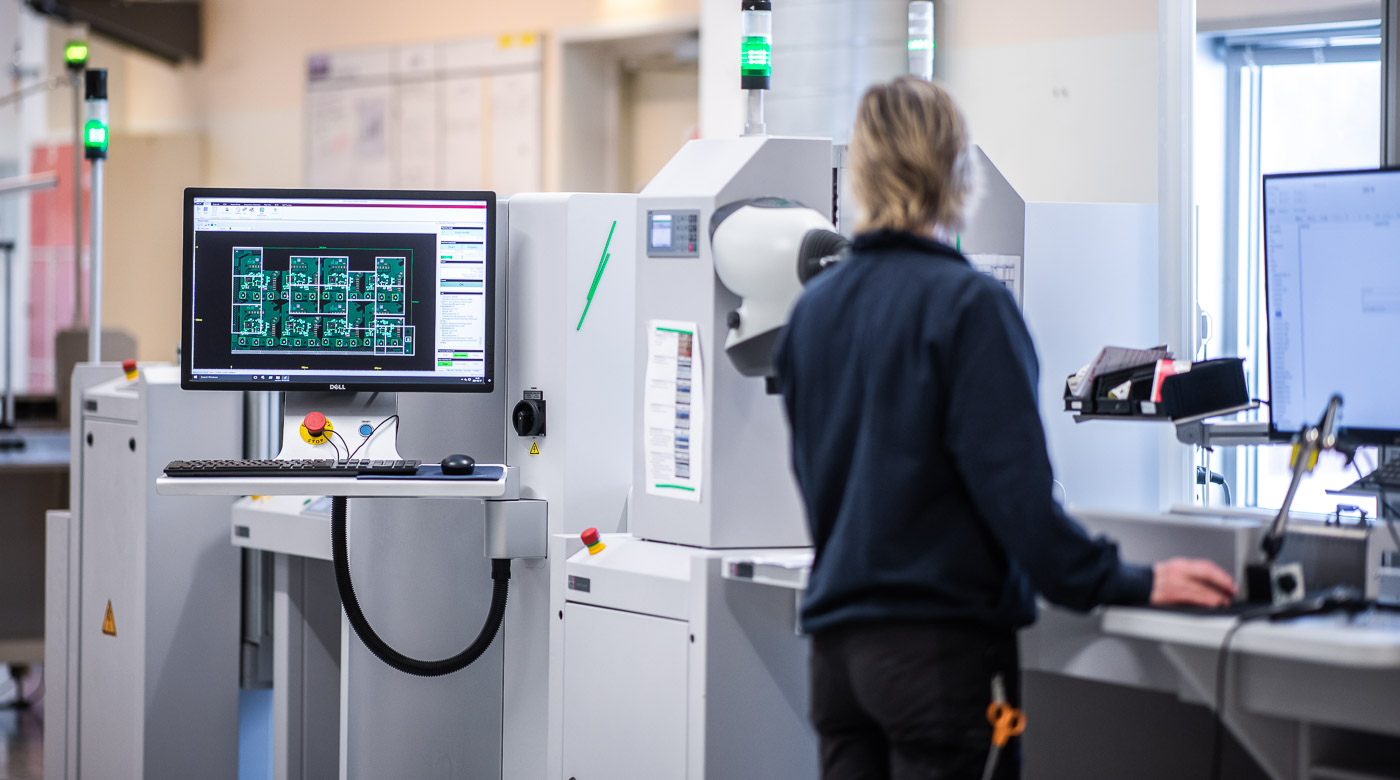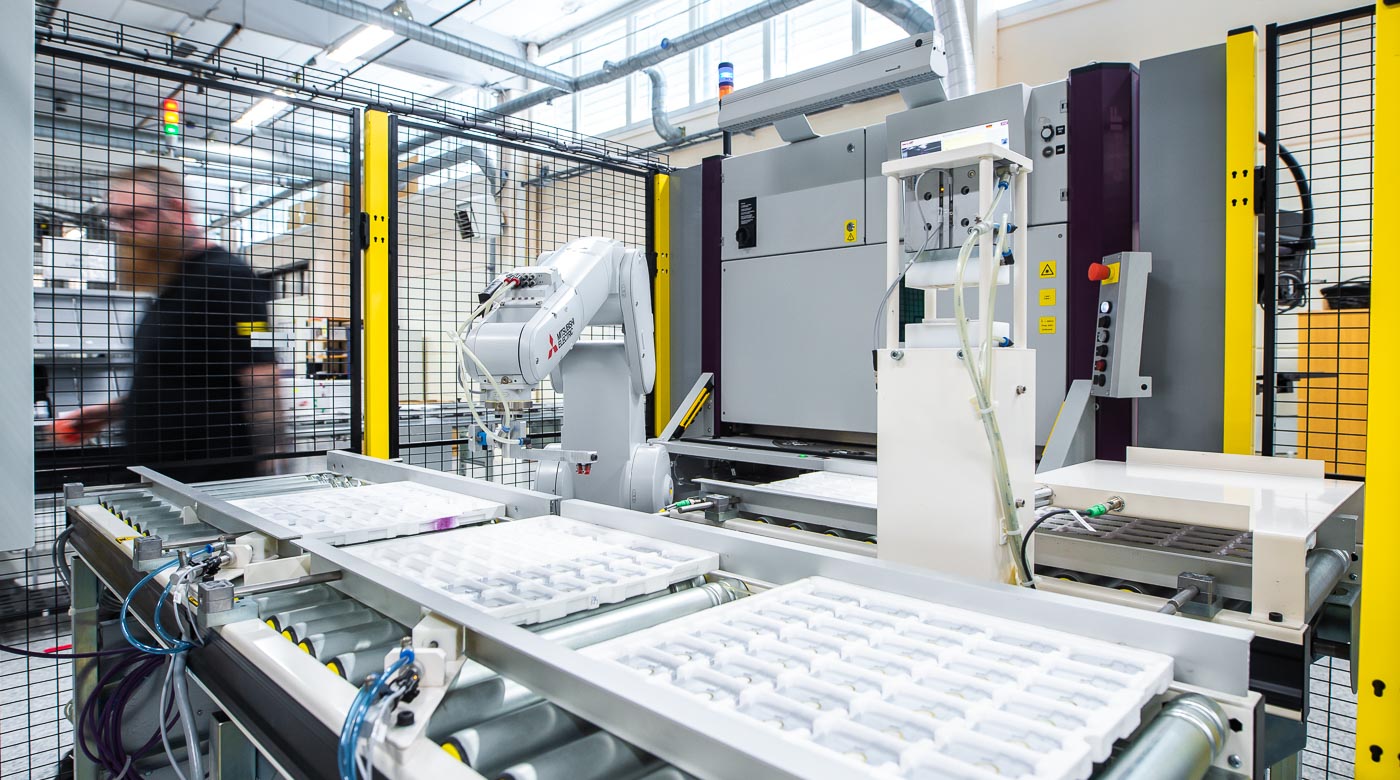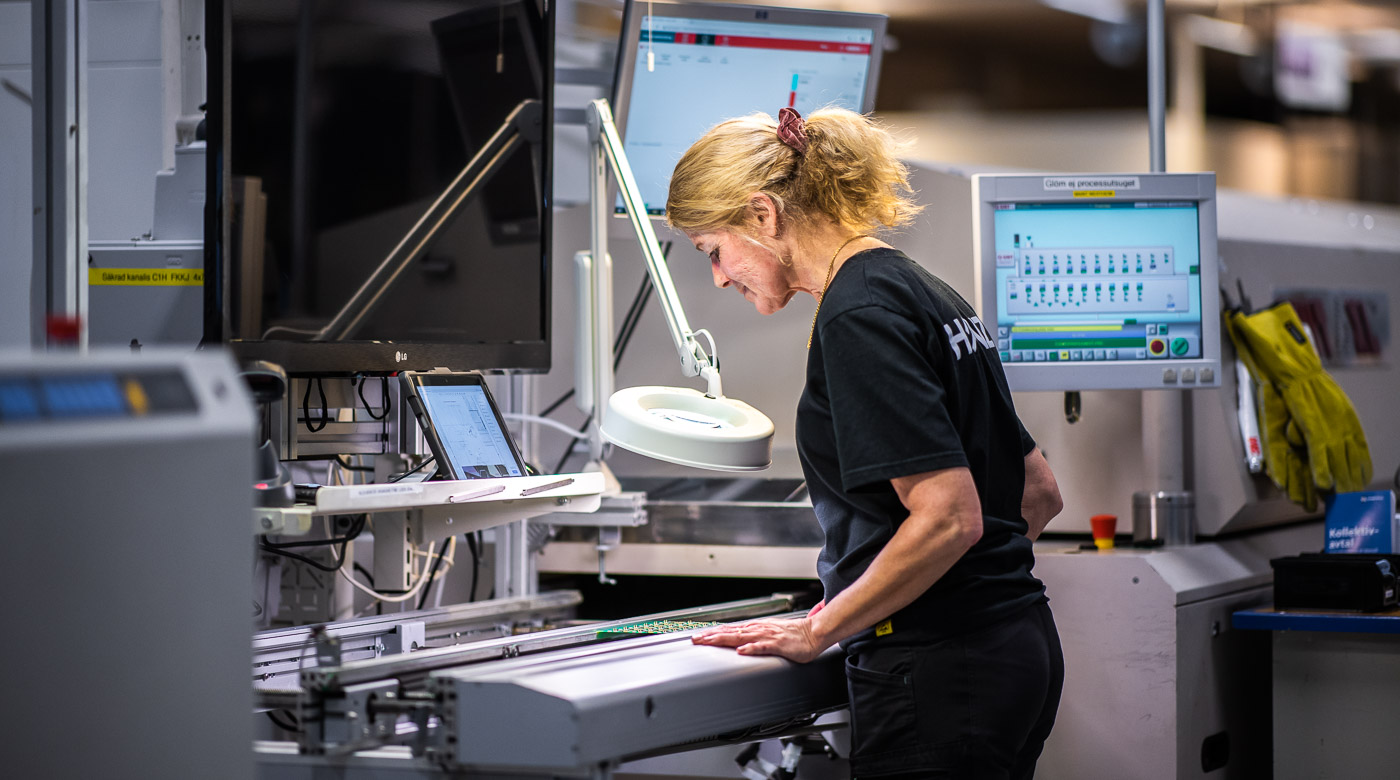 Certificate
The right certifications for production are crucial
All HANZA factories hold a variety of certifications adapted to the business and technology in which they operate. The certificates complement our ambitious protocols for reduced environmental impact, data security, work environment and product quality.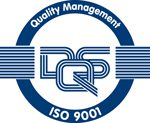 GET IN TOUCH
HANZA Electronics Mönchengladbach
HANZA Electronics Mönchengladbach
Dohrweg 27
D-41066 Mönchengladbach