Full-service provider
HANZA Assembly Remscheid, located in Remscheid, is a full-service provider that helps you to cost-effectively develop and manufacture products within the area of control cabinet construction or industrial electronics and EMC testing. Whether you need small batch sizes of products, collaborative development services or complex automation systems, we can handle the entire process.
Let's work & build
something great together
Soon you can visit all our
factories live in our new Virtual Reality factory tour.
WHAT WE DO
Design and development
Our skills in design and development include hardware and software for power electronics, heat induction technology, mechanical design,
EMC testing in our own EMC laboratory as well as high temperature and performance measurements.
We are located at the IDC Barmag, an industry and service center located near the historic center of Remscheid-Lennep. There you will
find 180 qualified and customer-oriented employees working in a production area of 14,000 square meters. We specialize in the development and production of electronics, staring with the idea, up to the delivery of finished products.
TECHNICAL SCOPE
Reliable and safe deliveries
We carry proven competencies in a number of different development and production areas, which enable us to offer a full supply chain,
starting with an idea, up to the delivery of finished product and assembly. Almost all production takes place under the same roof, which makes delivery to the end customers cost efficient, CO2 efficient, safe and reliable.
WHY US
25 years of success
For over 25 years, HANZA Assembly Remscheid has successfully developed and manufactured electronic systems for machines and plants.
In addition to the design of textile machines, we continuously and purposefully develop a wide range of complex and individual, tailor made productions. Other areas of work include mechatronics, system engineering and testing.
Qualitative industrial services
Due to the constant development of technology, modifications in the design of existing products can be crucial in maintaining our customers' competitiveness in their markets. We help you with design changes to adapt to tomorrow's technology.
From concept study to the implementation of finished products, components and systems – HANZA delivers everything from a single source in the full-service system.
CAD circuit board layout via Mentor Graphics Expedition PCB Component selection prototype design and type testing.
Test equipment design for serial production and box build
Cycle and function test as well as
24-hour endurance test.
HANZA GmbH develops and produces customer-oriented systems and concept solutions for mechanical engineering and plant manufacturers who
have to deal with difficult environmental conditions such as dirt, extreme temperatures or aggressive elements. The systems may also require hermetically sealed electronic devices.
Face challenges due to space limitations in their machine design, so electronics and mechatronics have to be built to fit as integral components to higher complex equipment.
Our competencies in the integration of control electronics into mechanical drive technology it exceptional! This gives the opportunity to develop and manufacture new types of machines and individual machine concepts for specific customers.
Many control tasks may only be solved with commercially available, or catalogue components. This is often not in line with our customer's requirements. But at HANZA, you will find an approach which makes a difference. We offer the right devices including software, develop controllers and regulators with a serial character under manageable conditions. The development work is already worth buying in quantities of 200 or more per year, or if the electronic control can be integrated into your existing machine design.
• Fully automatic cable confectioning
• Semi-automatic press machines for all common contact types
• Fully automatic machining center for sheathed cables
• Installation of cable harness
• Procurement and processing of special and hybrid cables
• Manufacture of wrapped goods
• Manufacture of thermocouples
• Networked test systems for production control
• Worldwide purchasing logistics
• Transport and packaging according to customer requirements
Electrically conductive materials such as steel shafts, rollers, pipes, wires or melts can also be heated inductively- contact less. For this purpose, HANZA GmbH has developed special devices with heating effects of 1.5 kilowatts for continuous heating of e.g. glue tanks, or up to 600 kilowatts as extra heat booster for paper machine rolls. Especially moving parts can be heated quickly without much effort. Complex cables for an ohmic heating cable are redundant.
We offer complete as well as partially assembled products where HANZA is responsible for testing, configuration and optimization of the entire production flow. The majority of the components are manufactured in our own factories and the remaining parts are sourced-in. Here, our customers benefit greatly from our global supplier network, constantly benchmarked by our sourcing department.
We have extensive experience of handling the entire supply chain, including warehousing, with deliveries directly to our customers' customers and markets.
We help you with the development of prototypes and facilitate a transition to serial production. Prototypes are configured for immediate volume production. We also offer simulations before prototype production, guaranteeing that details are viable.
Strong and diverse manufacturing portfolio
In our manufacturing portfolio you will find universal control modules with associated system components, equipped with powerful processors. Precision temperature control systems, multi-screen data acquisition, evaluation systems and electronic pressure regulators for pneumatic valves and system technology.
Highly skilled production technicians
Our production techniques start with SMD production, AOI testing, THT assembly, selective and wave soldering, various coating and potting processes, right up to the box build, electrical cabinet construction and the manufacturing of induction coils.
Global customers in a wide range of industries
Our customers are acting in a wide range of industries such as mechanical engineering, medical, energy and systems technology, the beverage industry, escalators and elevator technology, as well as mining and construction technology. We are proud to be a trusted partner to our customers, and to help them to remain at the forefront of a competitive market.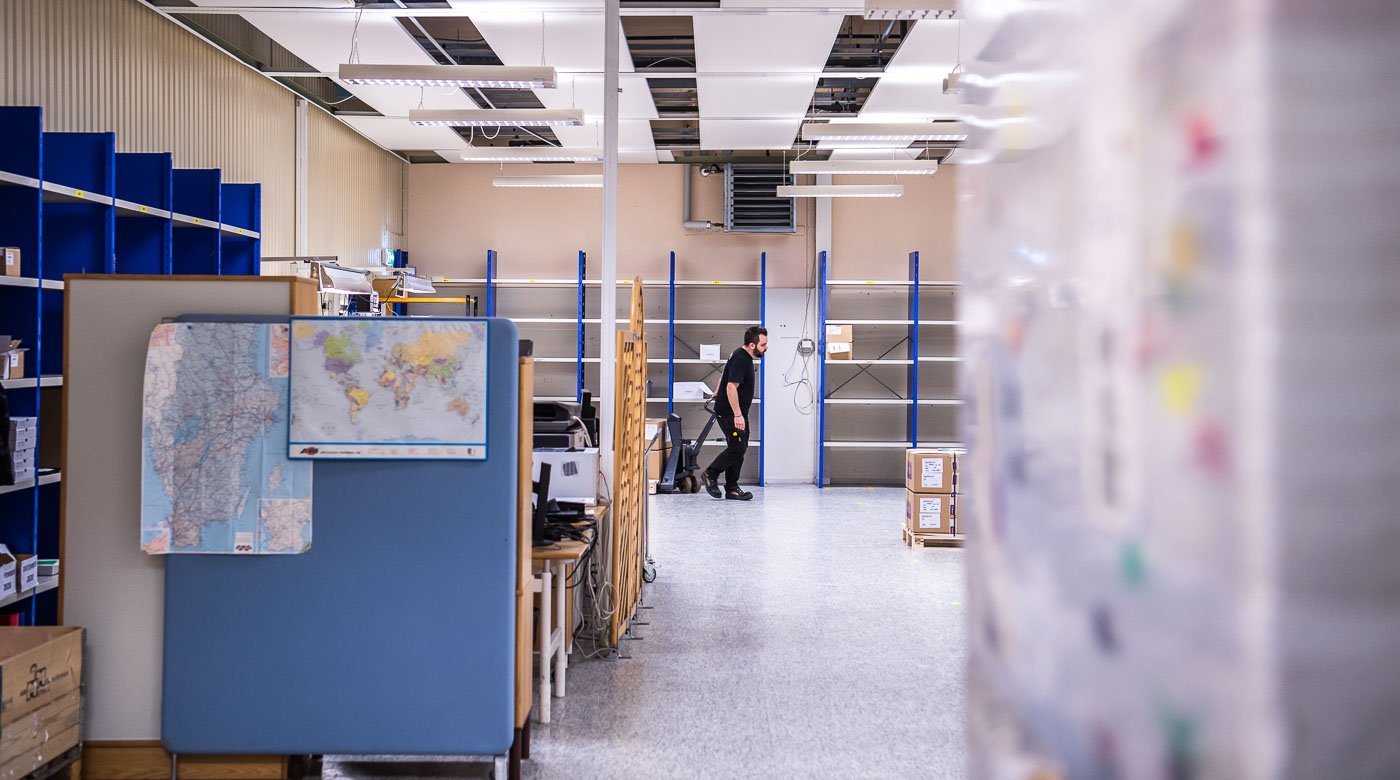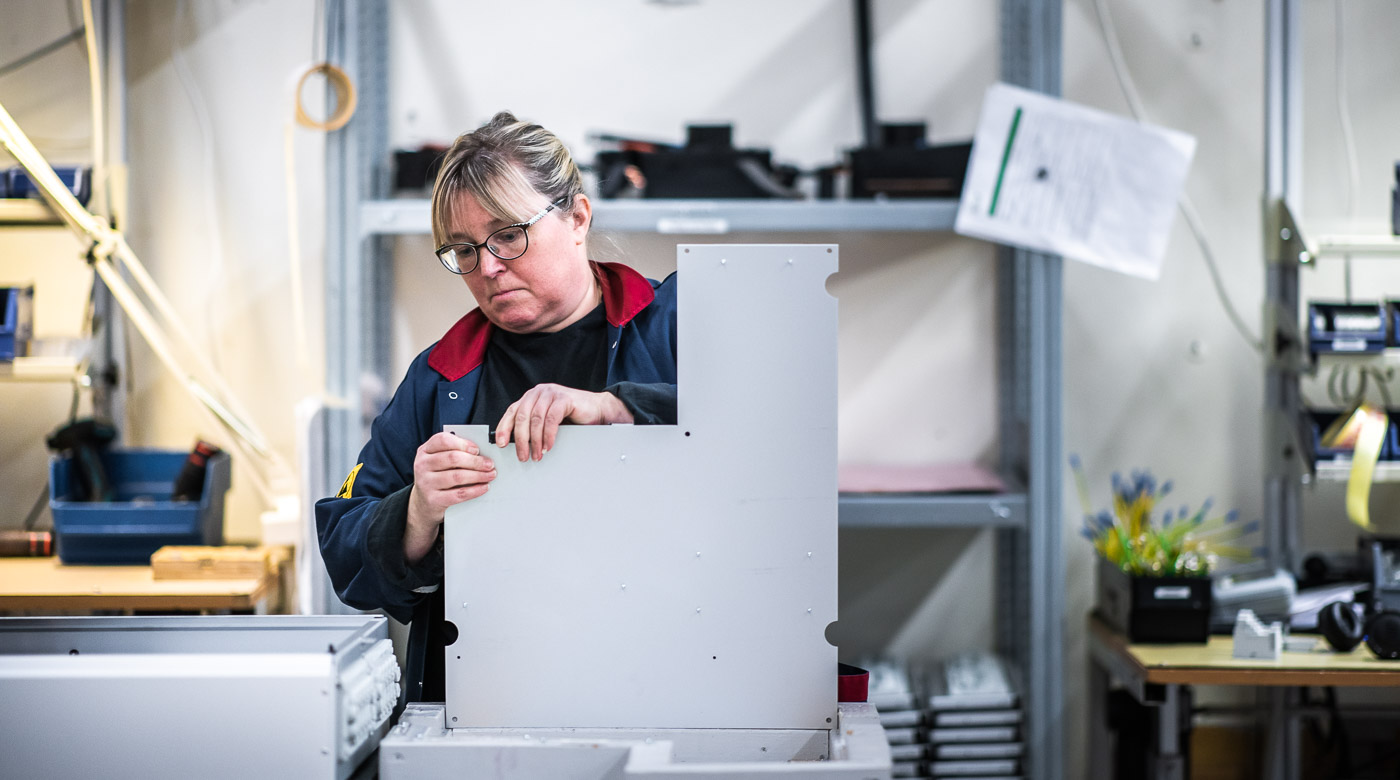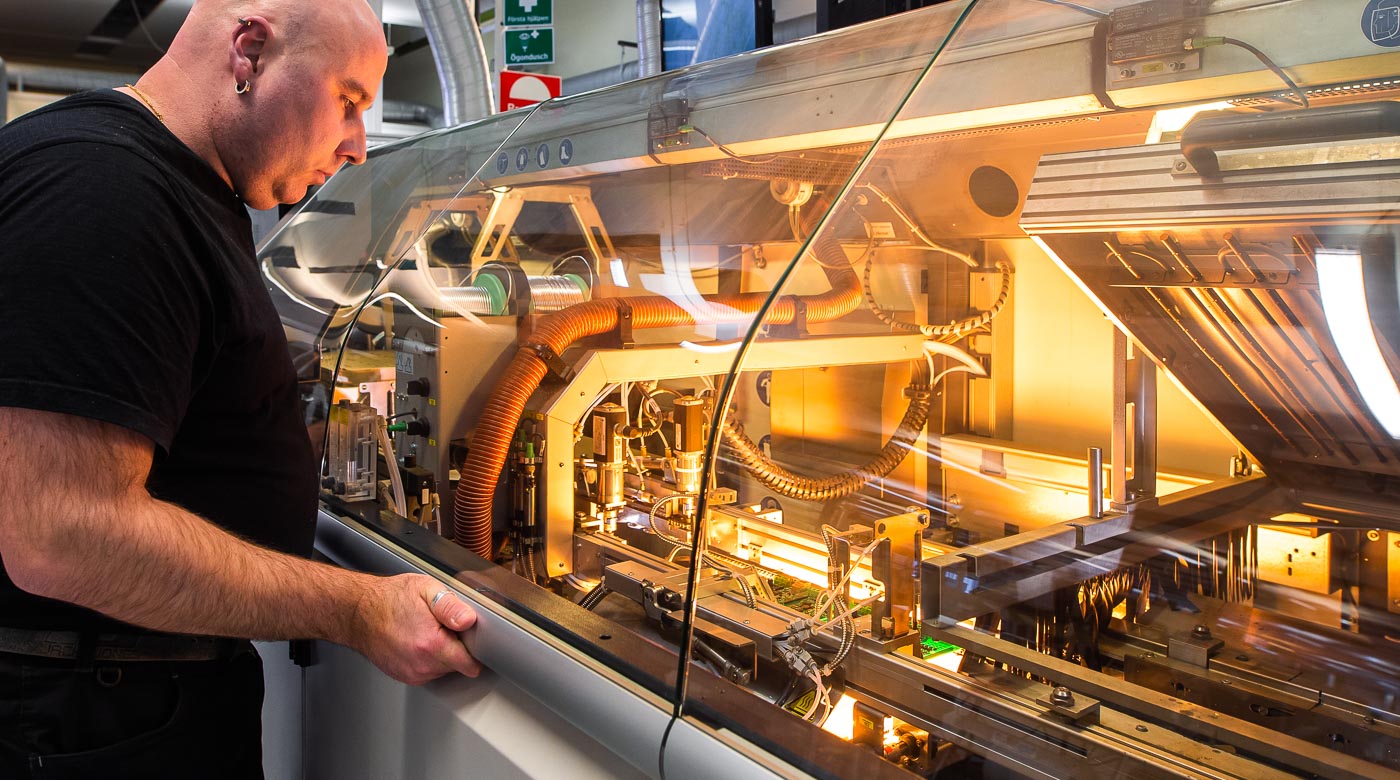 GET IN TOUCH
HANZA Assembly Remscheid
Address
HANZA Assembly Remscheid
Leverkuser Strasse 65,
D-42897 Remscheid
Kundenbetreuung/ Order desk
Michael Madeja
Telefon: +49 2191-576 2347
Telefax: +49 2191-576 1671
moc.aznah@ajedaM.leahciM
Kundenbetreuung/ Order desk
Jörg Roch
Telefon: +49 2191-576 2652
Telefax: +49 2191-576 1671
moc.aznah@hcoR.greoJ