Complete manufacturing solutions in heavy mechanics
HANZA Mechanics Narva provides manufacturing solutions in heavy mechanics. Our customers come from the mining, energy, material handling and mechanical engineering sectors. We also offer assembly services, which includes final assembly and testing of systems.
Let's work & build
something great together
Soon you can visit all our
factories live in our new Virtual Reality factory tour.
We specialize in complete and partial solutions in heavy mechanics. From welded chassis, frames and tanks to functional mining equipment
and packing machines. Our modern and extensive machine park meets most customer needs. We make the final assembly, test and pack in customized packaging.
FACTS
Efficient production chain
At HANZA Mechanics Narva, approximately 230 motivated employees work in a production area of 18,000 square meters. The factory has over
70 state-of-the-art machines that include a variety of complementary technologies and applications.
TECHNICAL SCOPE
Full equipment
HANZA Mechanics Narva is fully equipped to operate in heavy mechanics: thick sheet metal (over 6mm), welding (robot and manual),
turning, milling, cutting (gas, plasma, laser), bending, shotblasting, powder and wet painting. Final assembly with testing and packing.
WHY US
Final assembly and testing equipment
Our complete solution in heavy mechanics means that we have full capacity to both manufacture and offer final assembly of steel components
to a tested and fully operational equipment, produced entirely to the customer's specification.
State-of-the-art machine park for world class heavy mechanics
We have everything from laser, gas cutting and punching machines to combined punch/laser machines and stand-alone laser machines.
We offer manual bending from light to heavy with maximum bending force of 4800kN and details with lengths up to 6200mm. We also offer pipe bending.
We have a shot blasting chamber measuring 13x5x4 meters. HANZA Mechanics Narva also offers powder coating and wet painting.
We offer both robot and manual welding in steel, stainless steel and aluminium. Our robots can handle details with measurements up to 2,5×2,5×7 meters and with weight up to 3 tons.
We have capacity for both light and heavy machining, turning diameters from 8 to 650 mm and large detail milling capabilities (4000x3000x3000mm).
We offer complete as well as partially assembled products where HANZA is responsible for testing, configuration and optimization of the entire product flow. The majority of the components are manufactured in our own factories and the remaining parts are sourced-in. Here, our customers benefit greatly from our global supplier network, constantly benchmarked by our sourcing department.
We have extensive experience of handling the entire supply chain, including warehousing, with deliveries directly to our customers' customers and markets.
We help you with the development of prototypes and to facilitate a transition to series production. Prototypes are configured for immediate volume production. We also offer simulations before prototype production, guaranteeing that the details are viable.
Complete solutions in heavy mechanics
At HANZA Mechanics Narva, we can offer the manufacture of all kinds of steel components through our diverse technologies and support processes. Our  specialty lies in final assembly of complete products according to our customers' needs.
Wide range of welding solutions
Our welding solutions include both manual and robotic processes, which are designed and adapted to the products' requirements. This is both a time and cost-effective way of manufacturing, while also ensuring the highest possible quality.
Capacity for large-scale units
At HANZA Mechanics Narva's facility, we have the knowledge, size and technical ability to both test and assemble large-scale structures and facilities, such as conveyor systems for the mining industry.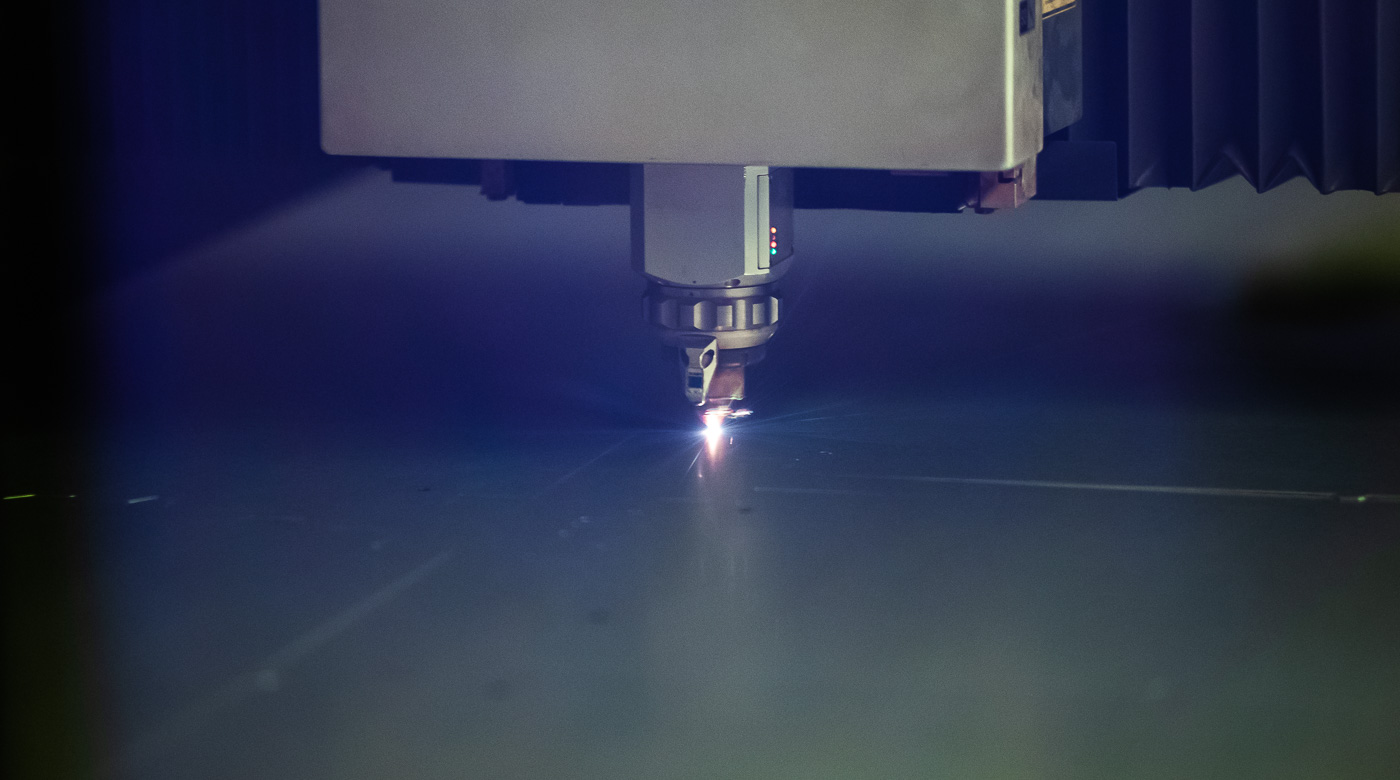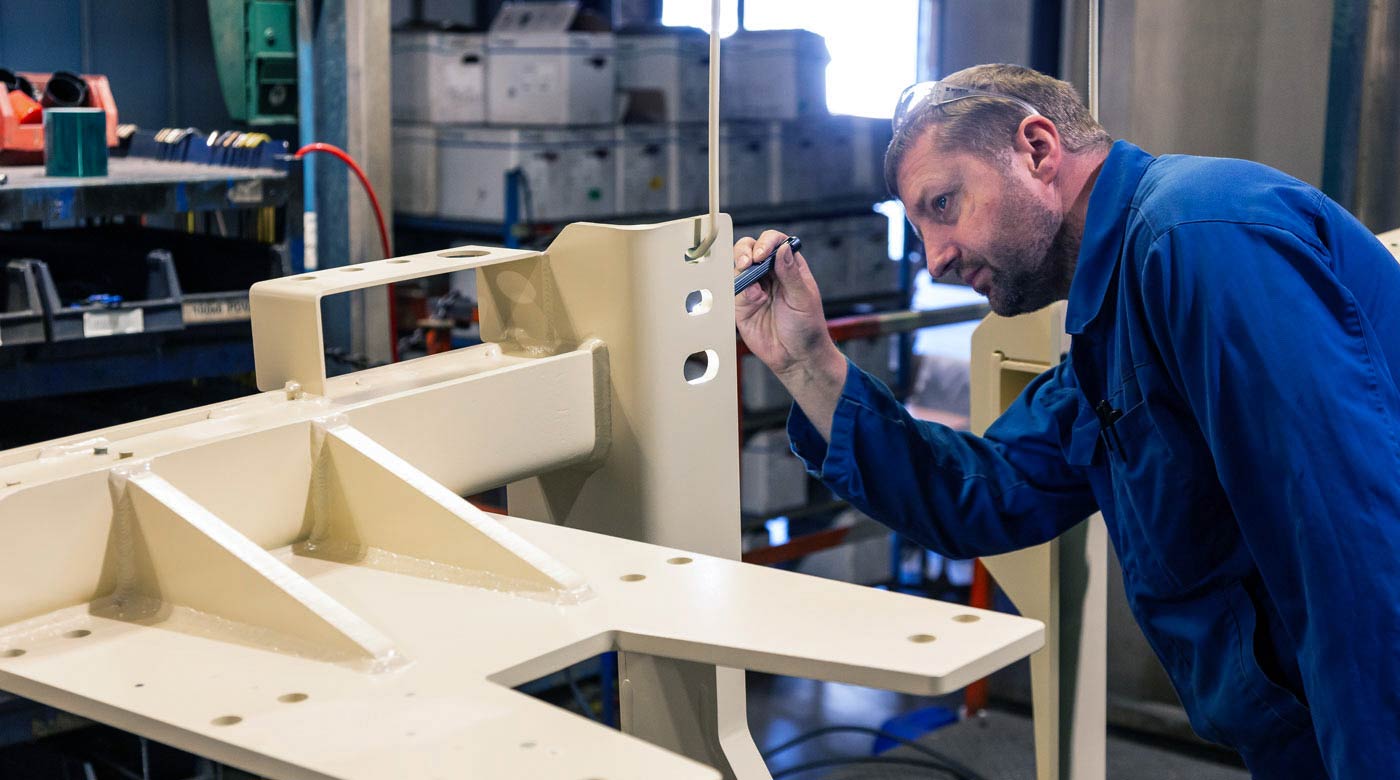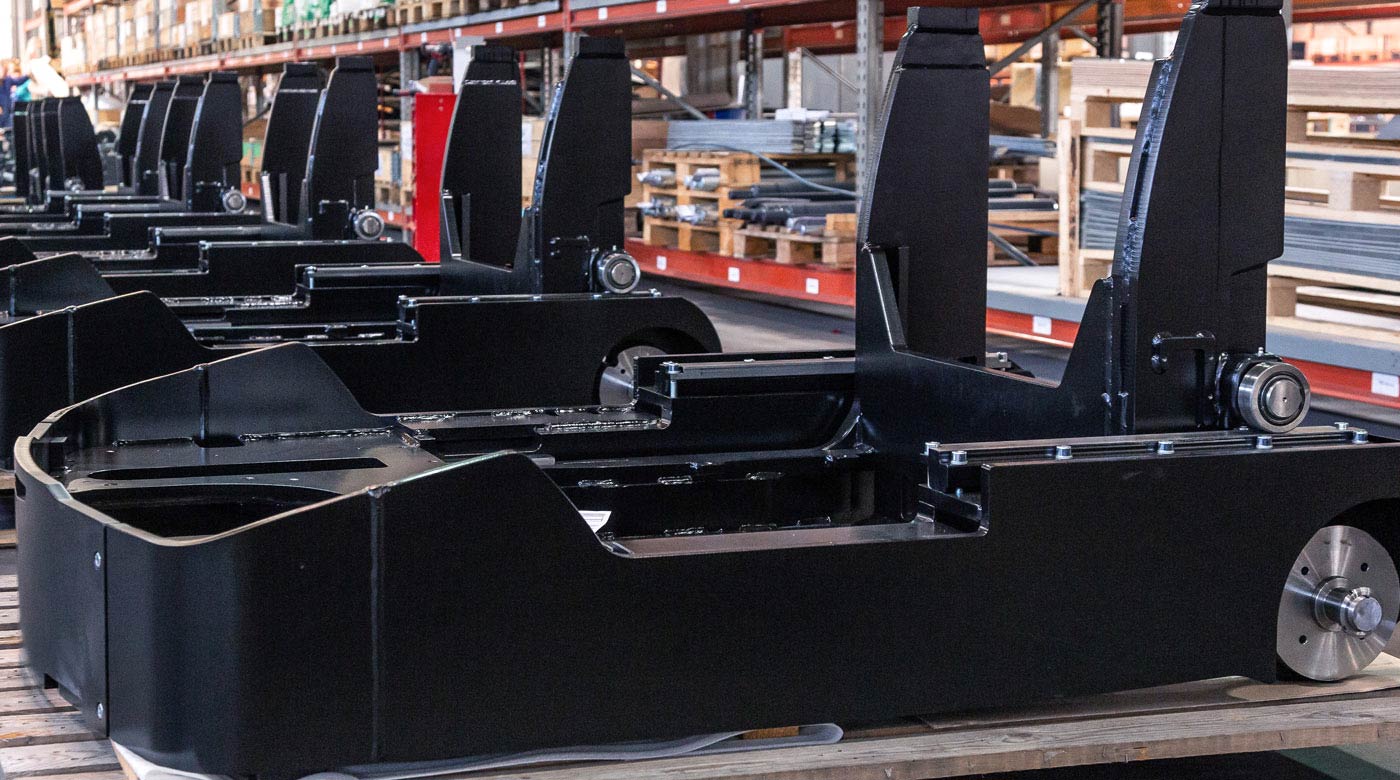 Certificate
The right certificationsfor production are crucial
All HANZA factories hold a variety of certifications adapted to the business and technology in which they operate. The certificates complement our ambitious protocols for reduced environmental impact, data security, work environment and product quality.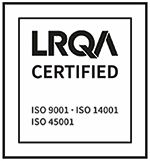 ISO 9001 • ISO 14001 • ISO 45001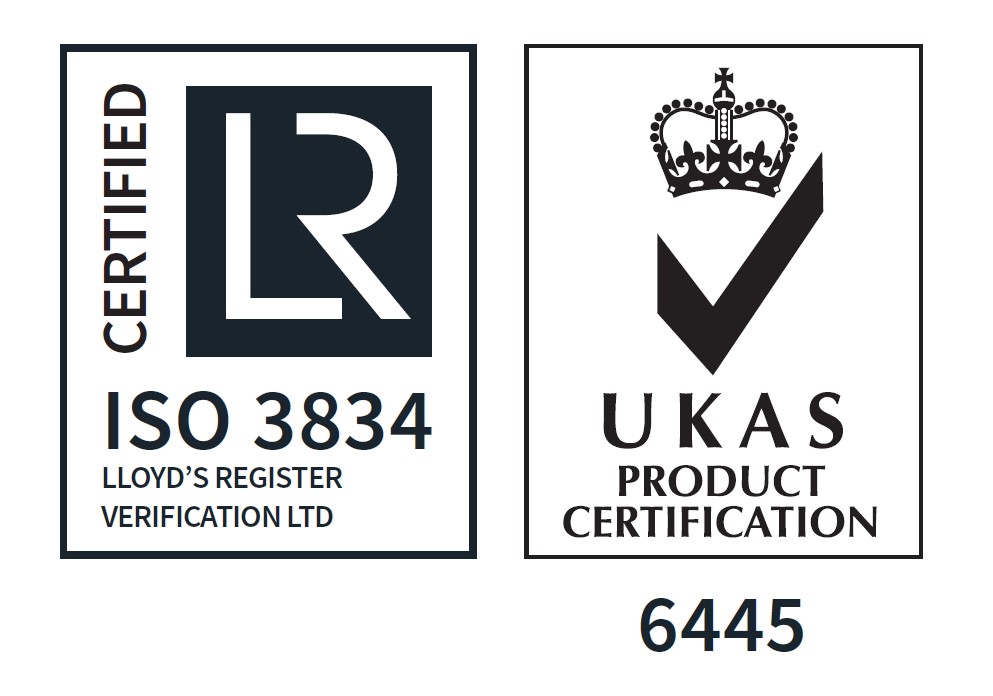 GET IN TOUCH
HANZA Mechanics
Narva
Switch number
+372 746 88 00
Address
Kulgu 5
EE-20104 Narva